Joined

Dec 30, 2018
Messages

454
Likes

876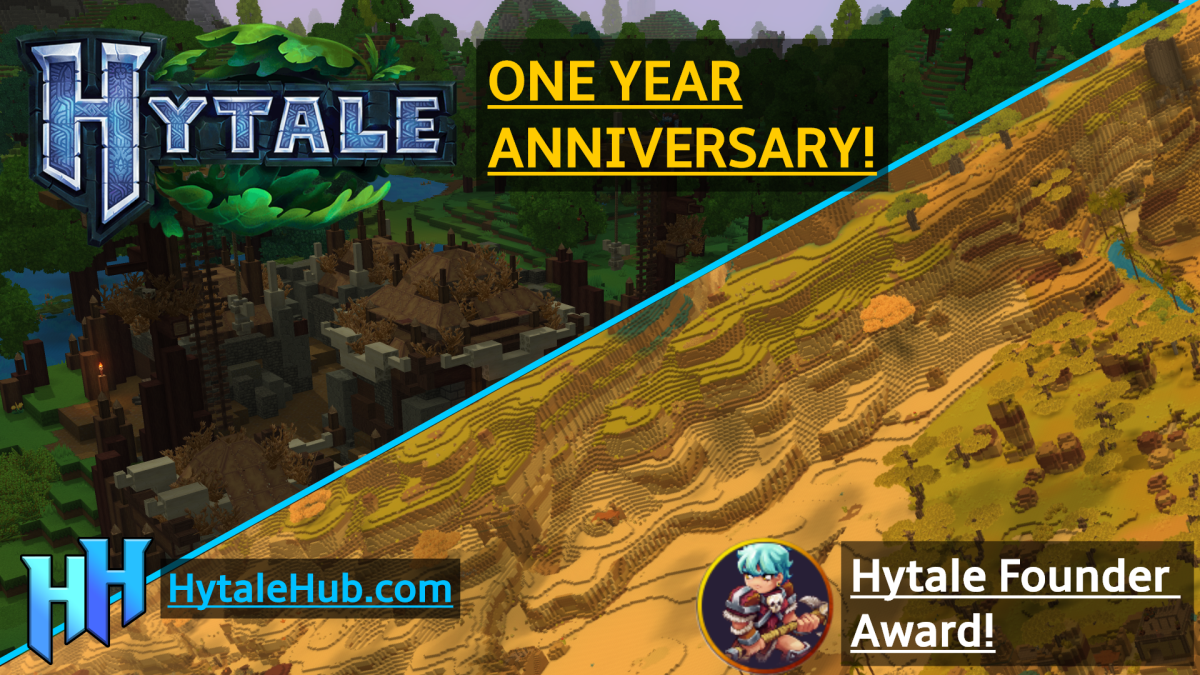 Good evening,
Hytale Community!
365 days ago today, the Hytale trailer was officially released on Youtube! Time sure has flown by, hasn't it? Since then, here's a quick recap of some of the amazing things that have happened throughout the Hytale Community.
Hytale's release date has been set for sometime in 2021!
We launched the first Hytale Community Forums - HytaleHub.com
Hytale's trailer reached over 50 million views.
Hytale was nominated for Golden Joystick's Game of the Year!
Tens of thousands of speculation-style and news videos centered around Hytale have been uploaded to Youtube by fans.
Hundreds of talented artists within the Hytale community have created incredible arrays of custom Hytale concept art.
Several people have announced the intended release of their very own Hytale servers - such as Stolendale and Blockshot.
Tens of thousands of edits have been made to various Hytale inspired wikipedia sites, such as Hytale.Fandom.com
Hundreds of Discord servers have emerged centered around Hytale, some with many thousands of members, such as our very own Hytale Hub Discord Server.
Hundreds of Hytale inspired websites have emerged offering future services such as hosting, server listing, mod listing, game guides, server monetization solutions and more!
This has truly been an incredible journey, and we're all looking forward to what 2020 will bring for our community in anticipation of Hytale's release in the following year. As a reward for all those who have been here anytime between December 2018 and December 2019, we are gifting you all a limited edition
Founder
medal! To receive your medal, simply
LIKE THIS POST
and comment below: "
HYTALE HYPE!
"
Here's to a great 2020, and let's all remember to encourage Hypixel Studios to keep up the amazing work they've been doing so far!
Pearson Wright
Last edited:
58